In this post I am going to share 7 High Protein Meals for the Week. Consider this the easiest meal planning you'll do this month.
These are meals from other blogs and websites that I have found and compiled just for you. Please visit and follow these other blogs in order to get their latest recipes and posts. There are a few that I absolutely love visiting and getting inspiration from.
If you are new to meal planning I wrote a very in-depth post that gives my best tips to be success. You can read that here.
7 High Protein Meals for the Week
1. Lillie Eats & Tells
Okay, first of all not only is this woman adorable. She is the mom of FOUR and makes it look easy. She's real and shares wonderful recipes from her macro counting approach. Here is one of those recipes. Go check it out: Low-Carb, High Protein Chicken Pepper Jack "Crunch Wrap"
Low-Carb, High Protein Chicken Pepper Jack "Crunch Wrap"
These are yummy and have a bit of spice to them. The perfect combination of crunch and delicacy for complete satisfaction. This is a simple recipe that doesn't take too much time. It's a wonderful lunch or dinner OR breakfast recipe depending on your mood? Having a spicy morning? I know, I have those sometimes too! Indulge in this crunchwrap and enjoy.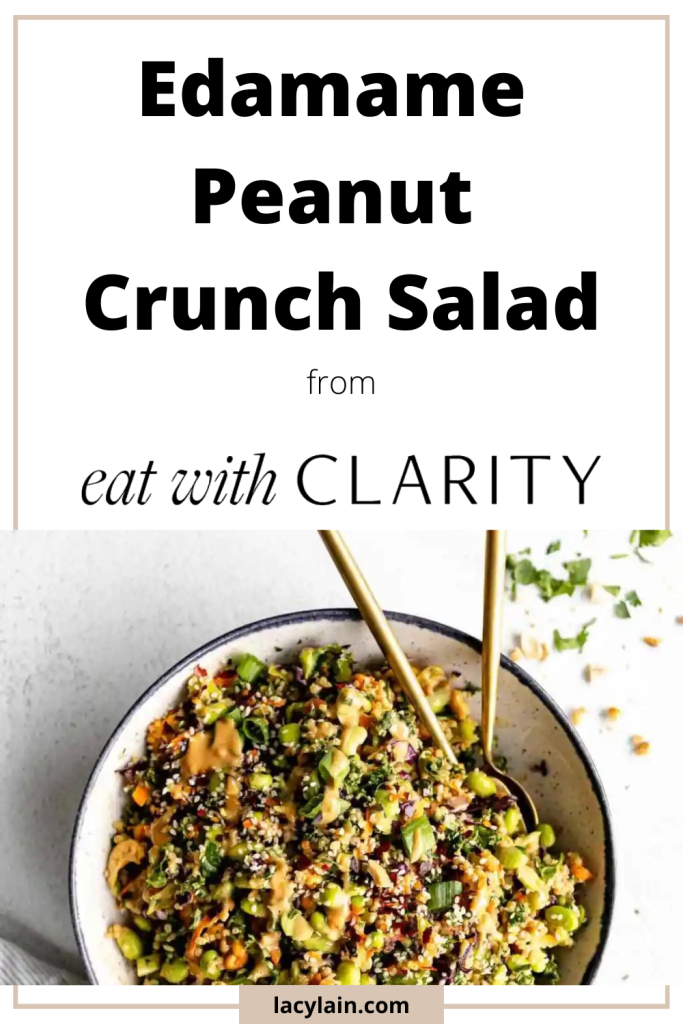 2. Eat with Clarity
Her name is Claire, isn't that just the cutest blog name! Seriously though, not only are her recipes delicious, gluten free and come with other customizing options. The pictures are beautiful! Even if you don't visit her blog for recipes, I could gawk at her food photographs all day.
Edamame Peanut Crunch Salad
I don't know about you but I am a sucker for a good salad! Especially an Asian one! I love some Asian food! Sometimes it can be too greasy or have too much sodium. NOT the case with this recipe! It's healthy, simple and tastes so good!
3. That Vegan Babe
That Vegan Babe aka Stephanie is a foodie to the max! And you can tell by her recipes. She helps people starting on their plant based journey. She has so many recipes for you. AND she has an entire section of her website dedicated to 15-Minute Meals! That alone is such a good tool for people new to plant based diets. It's a hard switch for a lot of people, BUT 15-Minute Meals makes it much easier!
Summer Roll Bowl Meal Prep (High Protein & Vegan)
The perfect end of Summer lunch or dinner recipe. It's refreshing and easy! Those are two things that go hand-in-hand with a great summer meal #amiright The noodles add a comfort level to this meal that just takes it to the next level.
4. All Nutritious
I found All Nutritious after the old Pinterest hack (that's outdated and I don't recommend anymore) called Tailwind Tribes. Her pin was my best performing pin for a LONG time and I decided to check her out because of this. I am so glad I did! She has some of the BEST recipes. And I love the simplicity of her website and the pop-up bar at the top that shows similar recipes. It makes it so easy to find something just right for you!
High Protein Spicy Chickpea Meal Prep Bowl (Vegetarian)
I am not a fan of parsley usually, it's just not my favorite. However, the ingredients in this bowl are married together perfectly for your tastebuds. It is an easy on-the-go meal and can be prepped for work lunches in a pinch. It's so good!
5. Beauty Bites
Not only does she create wonderful recipes. BUT she also has a high protein recipe binder that is so convenient, especially if you are trying to make a switch in your diet and add in some much needed protein.
Tuna wraps – High Protein Recipe for Meal Prep
Tuna wraps make me think of my childhood. My aunt always used to talk about making tuna melts. This is like a tuna melt taken to the next level wrapped up in a tortilla! Can you say YUM?! Not to mention she adds avocado in it. What an incredible combination of goodness. These would also be perfect for make-ahead meals!
6. Olive & Mango
Olive & Mango, I don't know what it is about her blog name, but I think it's the cutest! Her name is Joanne and she claims to cook (mostly) healthy meals that anyone can cook. I love this because she is so relatable. It's hard to eat healthy all the time and she keeps it real with a healthy balance. AND THEM she shares her process with us! Thank you Joanne!
High Protein Caribbean Bowl
She combines jerk chicken with a pineapple salsa! This just makes my mouth water typing it out. I love a good sweet and spicy meal. But this one is high protein and easy to prep ahead of time to make to-go lunches quick and easy. It's like a gourmet meal you'd buy at a fancy restaurant on the beach made easy! That's just about as good as it gets.
7. Carrots N Cake
I love this blog! Here's why… First she is a functional diagnostic nutrition practitioner. Those of you that know me, know that I am currently going to school to be a functional medicine health coach and her blog is a treasure trove for those of us that are aware and care about functional medicine and nutrition! Her recipes are also great! She creates them from a nutrition perspective and not just a "diet" perspective, which is so refreshing!
Meal Prep High-Protein Artichoke Parmesan Pasta
Can you say EASY? This recipe only has FOUR ingredients. So simple! It takes protein pasta to the next level with the artichokes. We love artichokes in our house but I don't make them often, so when I do it feels like a special treat. This recipe is a special treat indeed.